Asphalt Installation & Patching in Whitestown, IN
From the most comprehensive installation or resurfacing job, to asphalt patches, sealing and asphalt striping, leave all of your asphalt needs to the talented and professional contractors at Young & Sons Asphalt Paving Inc. Our experience and knowledge runs the gamut of asphalt services and we're proud to have worked on all types of jobs, each lending themselves to our overall mastery of our craft.
Whether you're seeking striping asphalt services or other work for a parking garage, road, residential driveway or even a tennis court, trust that we'll complete your asphalt installation in Whitestown, IN to the highest standards of excellence. Take a look at just a few of the ways we're ready to serve your needs: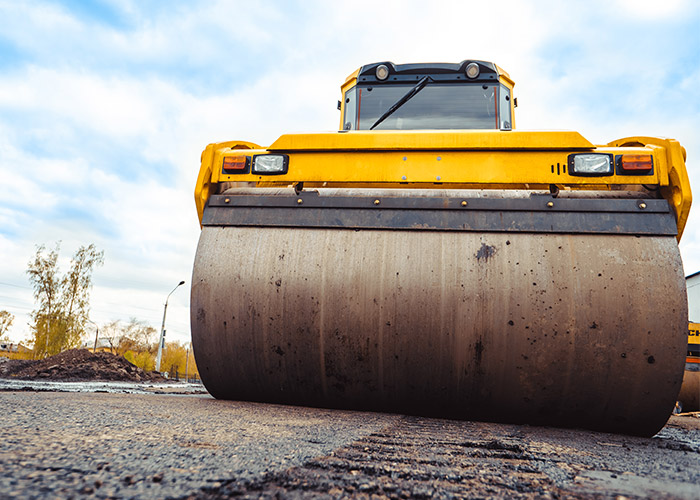 Installation
No matter how big or small your need for new asphalt may be, we're prepared to handle it in an exceptional fashion. We've paved everything from huge parking garages to small residential driveways and anything in between, and can ensure that your asphalt will be laid with professionalism and an eye for detail. Our thoroughness with asphalt installation provides you with a finished product that looks as good as it functions and one that will hold up to the inevitable abuse that it's going to see.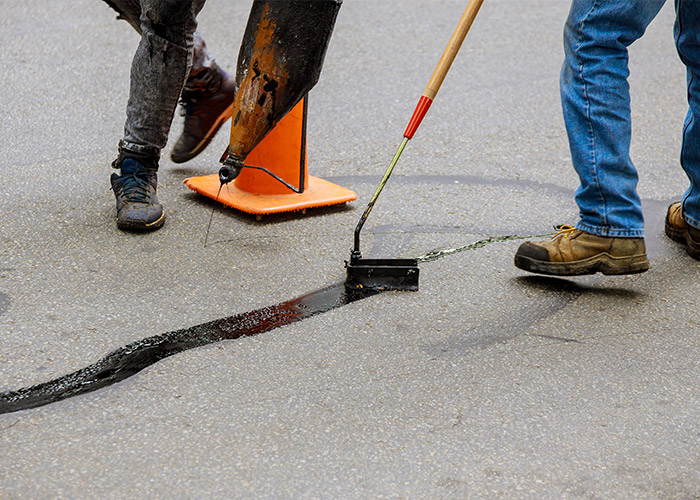 Crack filling
Over time asphalt can lose its luster, developing cracks that might make it look worse for the wear or even a little disjointed. Tackle these cracks before they become bigger problems! We can quickly and seamlessly fill cracks to keep your surface looking and functioning like new and we'll get it done in a timely manner, to ensure you're not waiting around.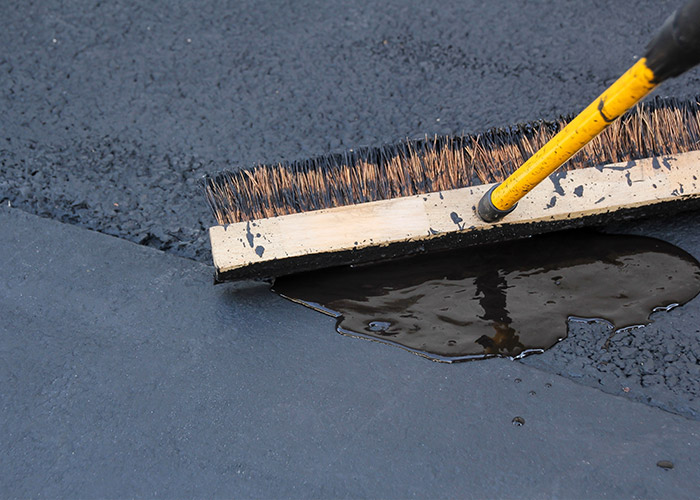 Seal coating
Your asphalt will see enough abuse from the vehicles and other surface traffic that it deals with—eliminate weather elements as a factor in its degradation with professional seal coating services. We'll properly seal your asphalt so that, whether rain, snow or shine, your surface will handle the elements easily and remain effective and aesthetically pleasing.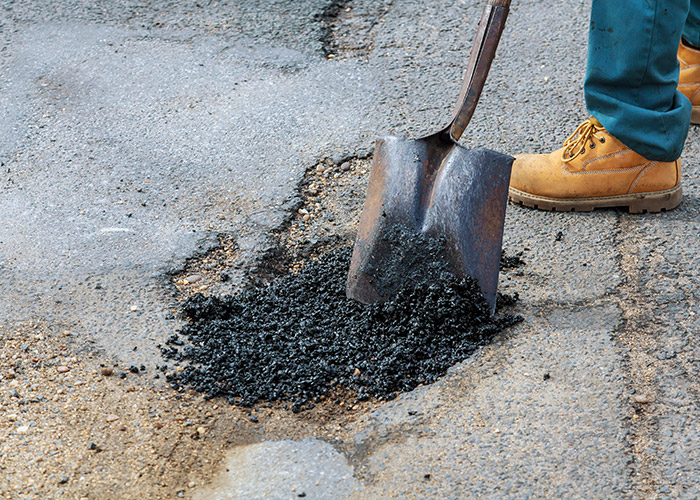 Asphalt Patches
If your asphalt has developed potholes or chunks of the surface have been ripped up, it's necessary to restore the functionality of the surface with proper patching. We'll tackle asphalt patches for any holes or divots seamlessly, to ensure that your paved area is safe, functional and appealing.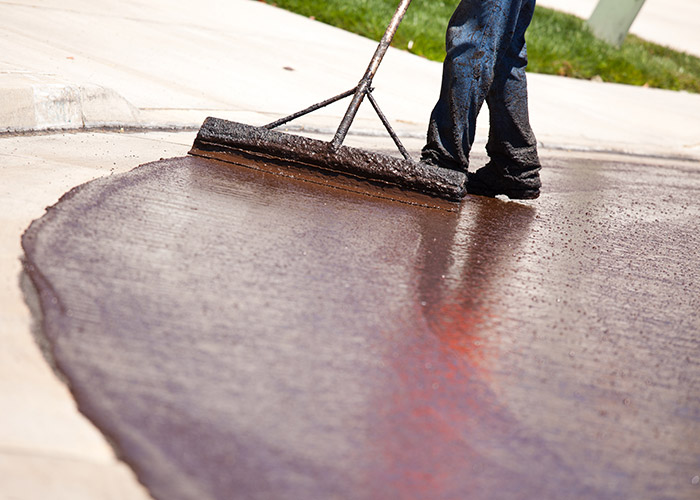 Resurfacing
Sometimes all you need is a fresh coat of asphalt on your already paved area. Whether you're beginning to see the abuse that comes with a paved surface or you're looking for an encompassing fix to cracking and patching throughout, we're happy to lay down a new surface for you.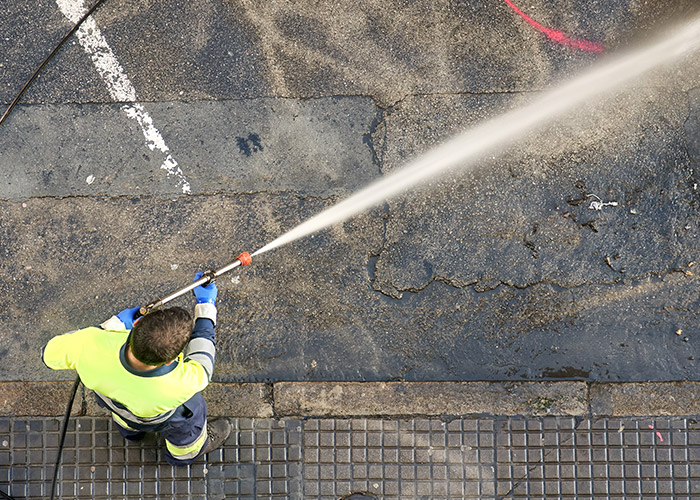 Cleaning
From parking garages to driveways, parking lots to private roads, keeping the dust, dirt and debris off of your paved surface can be a pain. Save yourself the headache and let us do the job for you! We'll even clean your surface to ensure any blemishes are washed away for good.
Asphalt Striping
If you're paving a parking lot or need to designate specific areas on your asphalt, make sure you're getting professional asphalt striping, to alleviate confusion or potential safety hazards. As experienced striping asphalt experts, we guarantee your asphalt will be flawlessly striped when we're through with it.
contact us today
With such an array of services and capabilities at our disposal, there's no reason not to call Young & Sons Asphalt Paving Inc. for any and all asphalt installation! From your parking garage to your asphalt driveway in Whitestown, Indianapolis, or Boone County, IN, we're ready to serve you—just contact us at 317-769-2238 today!